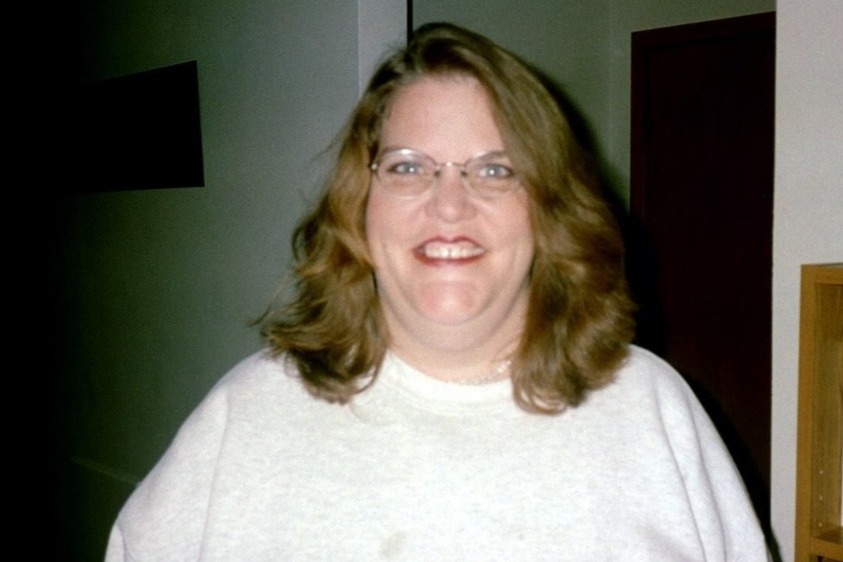 This is my first post in a while, and I have so much to share, but right now I want to keep this short and just share this, which is long overdue. A few weeks ago I created a fundraiser for my sister, Lee, pictured above from more than a few years ago. As I say there:
Lee is resilient, hard-working, and giving to a fault. She has faced many challenges in life, but always chooses to keep moving forward and do her best for those around her. She has invested many years in caring for family, including her three grandchildren. Today, in her early 60's, Lee works as a newspaper delivery person in north central Texas. It's a hard job involving sleepless nights, and is very demanding on Lee physically. It's also very demanding on her car as she puts over 100 miles on it every night and her route takes her into some remote areas outside her city.
And also:
Lee was advised that the car she was in was simply not safe to drive even more day on her daily paper route. So Lee felt compelled to act out of desperate fear for her own safety. She did so, and was able to get into another vehicle, one that is a little newer and in better shape, though it still already has over 100,000 miles on it. Unfortunately, because of Lee's limited financial resources and options, she drove off the lot in this better vehicle knowing that she was already "underwater" on it (owing more than it's worth), and looking at a schedule of payments that will likely have her paying on it long after this vehicle too has died.
Of course this is how cycles of debt are maintained in communities of people with limited financial resources. It's how the system, unfortunately, is designed to work. And of course to make even this bad deal, Lee had to use resources she didn't have, using rent money, for example. So, the good news is that Lee is now safe for a while in a work vehicle that will be reliable for now. What's better, though, is that thanks to the generosity of those that have already given, she can recoup some of her cost in getting into the newer vehicle and still make rent.
I should mention that she told me to pull the plug on this fundraiser because she is in a safer vehicle (if not in a safer loan) and didn't want to mislead anyone. I told her instead that I thought we should keep it going for awhile, while being fully transparent with this update. I said perhaps folks would continue showing up for her, and that enough funds might be raised to help her make some headway on this new loan. This way, when this vehicle needs repair as it inevitably will and/or needs to be replaced, perhaps her situation then will be much better and she can get into the next vehicle without being forced into an unenviable choice like she was with this one. Bearing that in mind, will you share this on your social media and invite others to get in on this goodness? What a story Lee will have to tell about the generosity of others and God's goodness to her! Thank you!
So, can you please share this on your social media? Perhaps someone you share it with will want to get in on this generosity and goodness. Thank you!